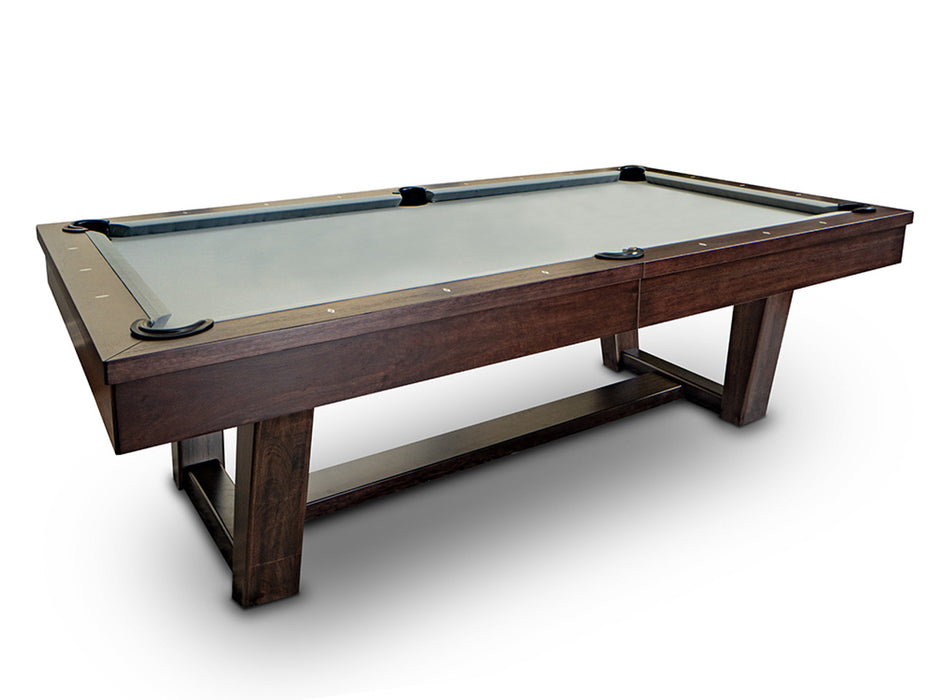 8' Presidential Billiards Grant Pool Table
The Grant pool table's transitional style incorporates the old world beauty of solid wood with clean straight contemporary lines. Available in an Ash Brown finish.
Table Construction
The six-beam system creates a strong platform to support the slate
Each beam measures 4" x 2.5"
Cushion Rubbers
Presidential's BCA approved K-66 profile cushion rubbers are used on all our tables.
This superior quality cushion rubber results in one of the liveliest and most accurate rails in the industry.
Materials
Solid hardwood 6" wide rails
Solid hardwood frame
Solid hardwood legs
Slate
1 inch 3-piece K-pattern slate
The slate is diamond honed to perfection to within ten-thousands of an inch
8' Dimensions
101" x 57" x 32.4"