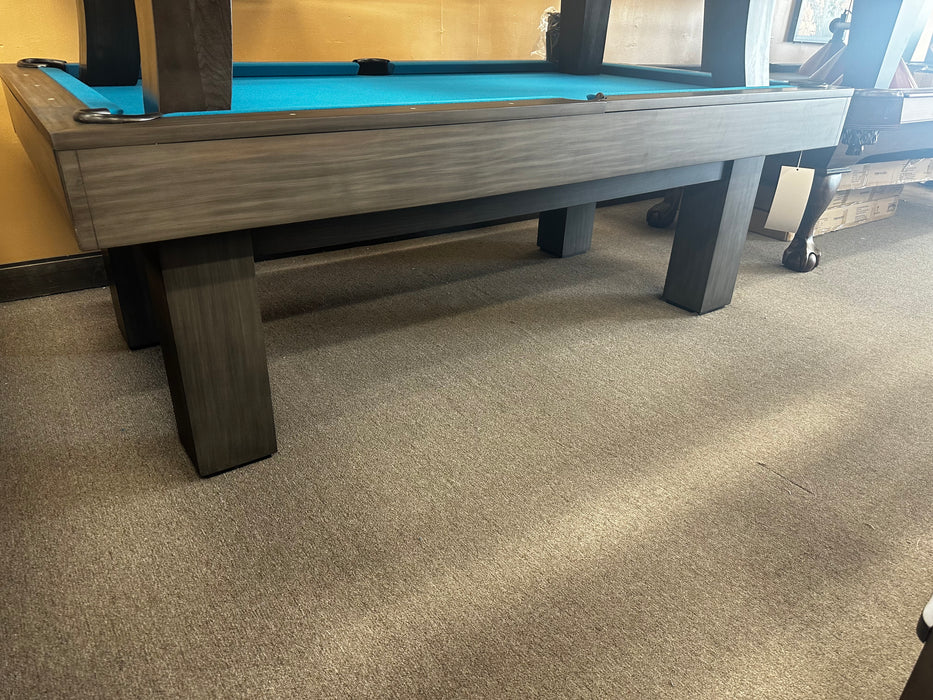 Covington Pool Table Kona Finish
The Covington pool table is built with a timeless contemporary design. It features solid wood construction with clean, strong lines defining the legs and body for an overall versatile look that matches with any style of room. 
Solid-Wood Construction
Hardwood Frame for lifelong durability
Contemporary Circular Rail Sights
Internal leather drop-pockets
1" three-piece slate
K66 Profile Rubber Cushions
Kona finish 
7' Dimensions 88.5"L x 49.5"W x 31.5"H
8 foot Specs: 98.5"L x 54.5"W x 31.5"H
These brand new tables are available as a special buy for a limited time at a heavily discounted price. Finish and assembly may have slight imperfections.