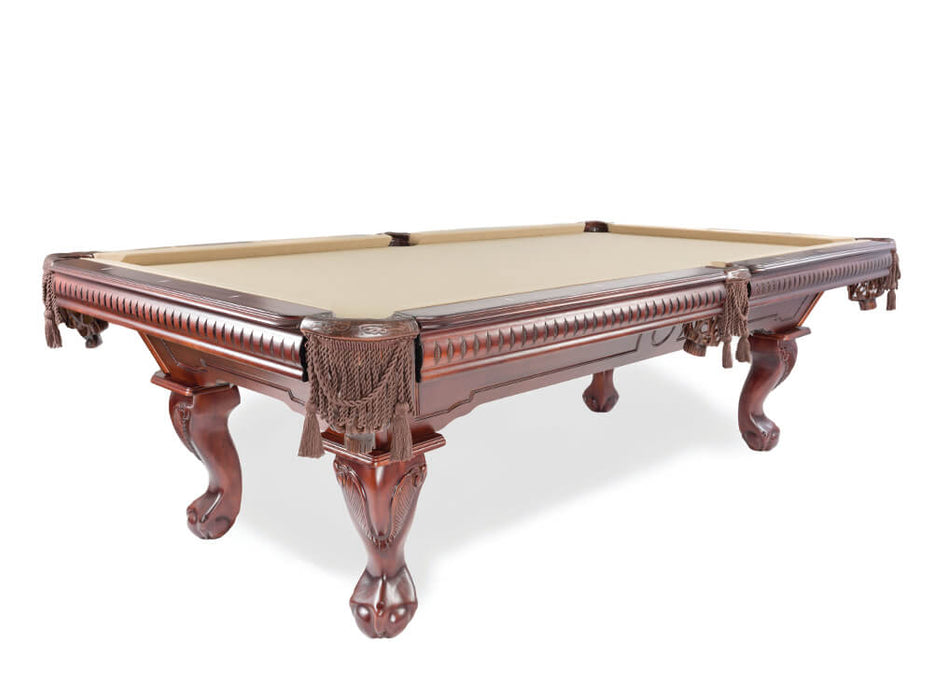 Presidential Billiards Capetown
The Cape Town pool table is crafted out of solid African hardwood. The dentil molding on the blinds and sturdy construction makes this pool table one of our top-selling models. This pool table will be a statement in any billiards room.
Table Construction
This table is engineered with four cross beams that measure 5" x 2.5" each. The interlocking of these beams creates a strong platform to support the slate.
Cushion Rubbers
Presidential's BCA approved K-66 profile cushion rubbers are used on all our tables.
This superior quality cushion rubber results in one of the liveliest and most accurate rails in the industry.
Materials
Solid African hardwood 5.5" wide rails
Solid African hardwood frame
Solid African hardwood legs
Slate
1" 3-piece K-pattern slate
The slate is diamond honed to perfection to within ten-thousands of an inch