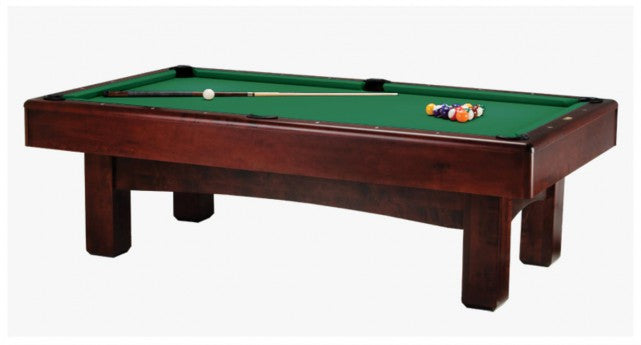 Connelly Billiards Del Mar Pool Table
One of the Plateau Collection's most distinct designs, the Del Mar speaks to the straight forward, no frills flavor of mid-century modern architecture. 

Hand crafted and beautifully finished, the Del Mar is made for the person who wants their table to compliment a game room, not take it over. 

Add in premium performance from the table's 6" ICON cushioned rails and 1.25" tournament grade slate and you have an unassuming powerhouse of a piece. 


Mid Century design
ICON Aerospace cushion imported from the UK
Choose between Mother-of-Pearl and Abalone sights.
2-inch (8/4), Pre-milled thickness solid hardwood cabinets and crossbeams
6-inch rail surface that improves shooting hand stability.
Minted brass nameplates
Incredibly quiet, 4-bolt rail system for superior cushion dynamics