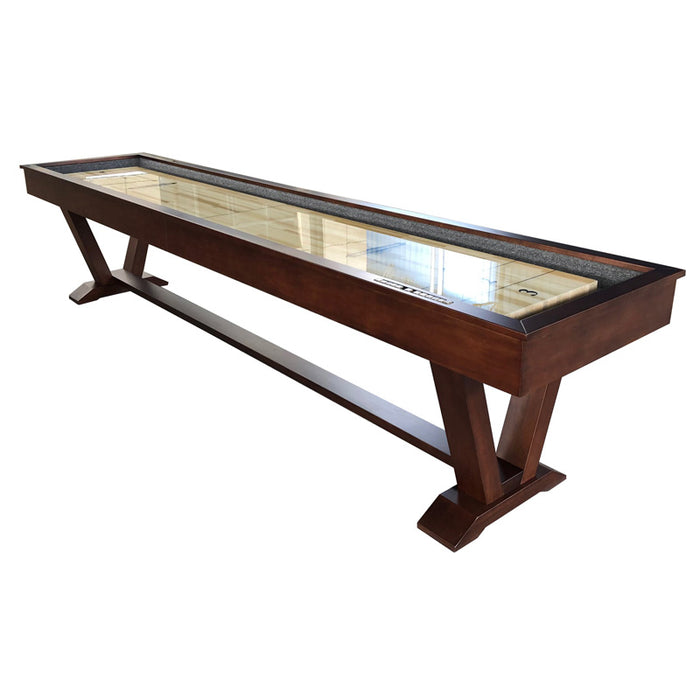 C.L. Bailey Skylar Shuffleboard
The 12′ Skylar Shuffleboard features the same design elements and finish as the Skylar Pool Table.
Playfield: 128″ L x 20″ W x 2″ H with 1/8″ Polymer topcoat
The optional Buffet Table Top is as beautiful as it is practical. All 4 panels are connected with hinges which allow the top to be easily folded up for storage.
The solid wood flat surface is ideal for buffet-style gatherings.
The classic CL Bailey logo is visible on both ends of the board.
The 4 leaf tabletop panels are interconnected with hinges making it easier to set up and take down.