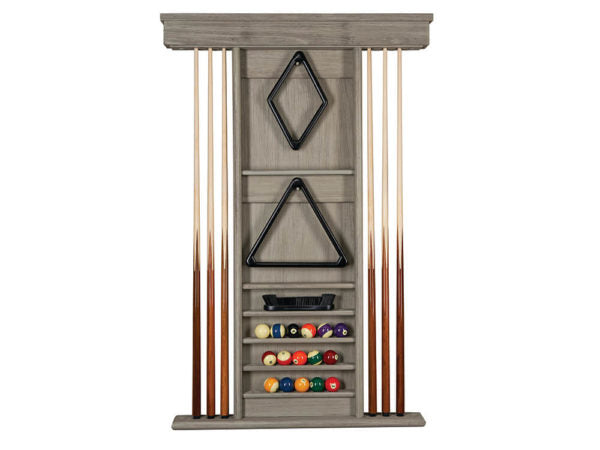 Barndoor Grey Wall Cue Rack
Our wall rack will hold eight cues, a set of billiard balls, 8-ball and 9-ball racks and still have room for your scuffer and chalk. This wall rack is part of the Silverton Game Room Collection.
Dimensions:  37"W x 59"H
The barndoor Gray Wall rack is an exquisite wall mounted cue rack that will bring elegance to any game room. Not only does it offer you optimal storage solutions for all your pool accessories, but its unique and elegant design will also create the ultimate feature piece. The unique barndoor gray finish adds a soft elegance to this furniture piece. This Cue rack forms pat of the Silverton Billiards Room Collection.
*Due to the natural variations in wood and the hand applied, multi-step finishing process the actual finish of this rack may vary from the image pictured.