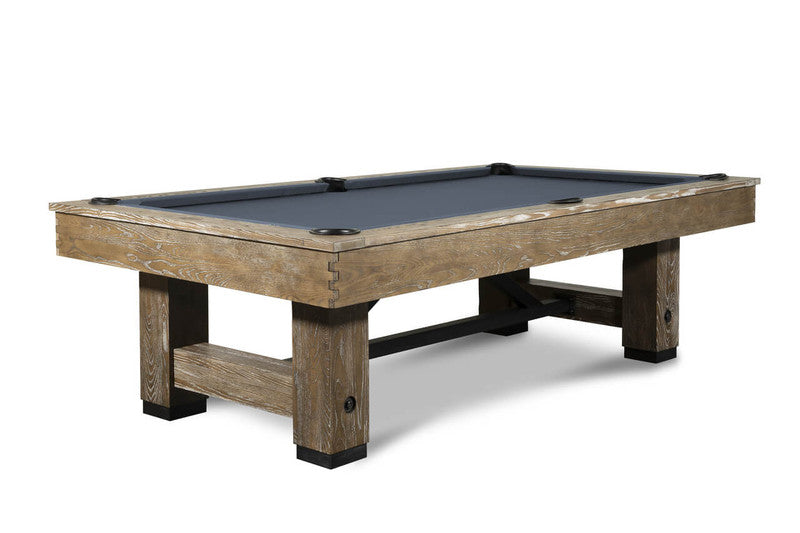 8' Legacy Billiards Cimarron Pool Table
Legacy Billiards' Cimarron Pool Table is a one-of-kind handcrafted piece that has been designed to be both beautiful and long-lasting. This pool table features metal components with true finger jointed cabinetry, as well solid raised grain ash wood for its frame; it's not just elegant looking but also built tough enough you can play on this baby forever! The Smoke color adds some much-needed flair thanks to the distressed look which makes this an even better option from their collection of quality products.
Dimensions 
102.25" x 58.25" x 31.5"
Size
8-foot
 
Finishes Available
Smoke
 
Table Construction
1.25" Solid Ash cabinet, legs, and rails
High torque t-nut fasteners
 
Rail Sights
Metal
 
Pockets
Leather Drop Pocket
 
Slate
3 piece 1" backed