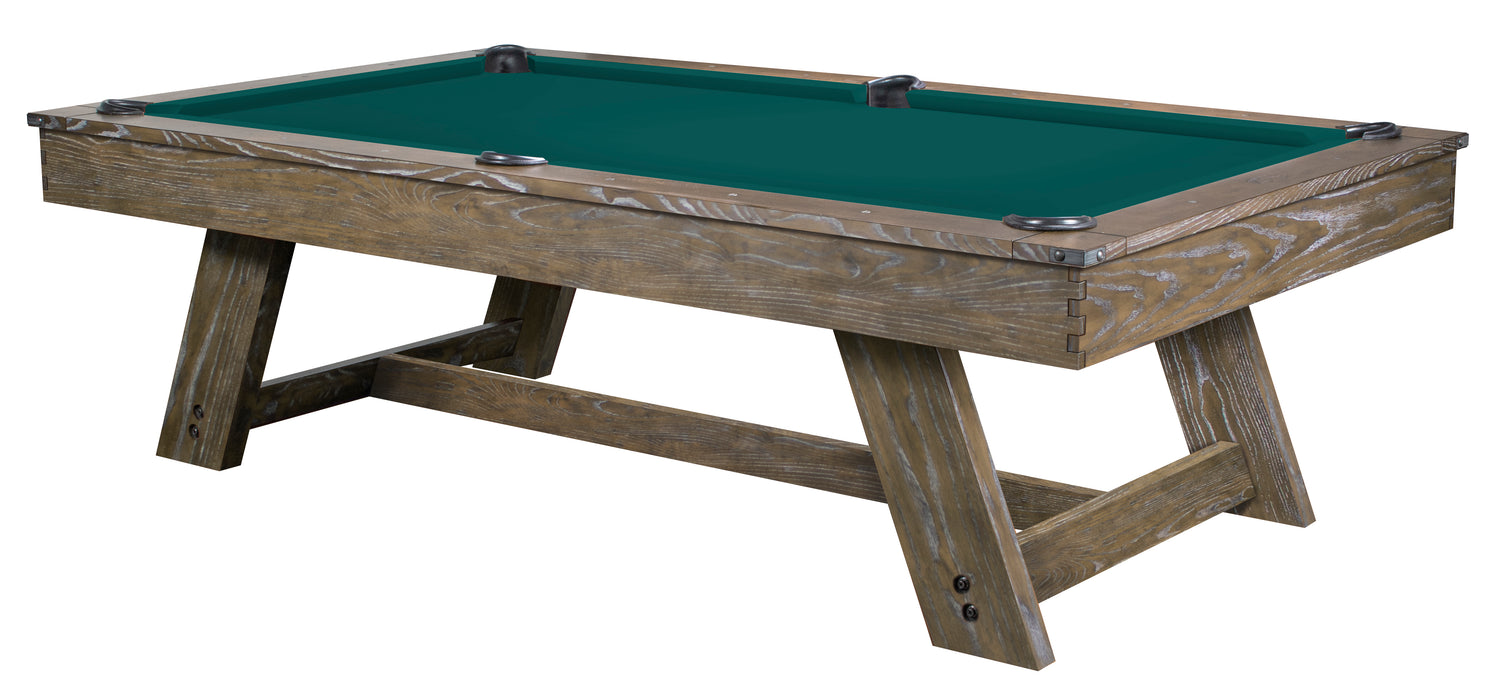 8' Legacy Billiards Barren Pool Table
Gather your family around this modern yet rustic looking Barren Pool Table. You and your family will enjoy a lifetime of fun playing pool on this beautiful model. Featuring rustic finishes combined with modern angled lines, this product is the perfect addition to any game room.
This table is constructed to last a lifetime with all hardwood construction, solid pine or ash wood oversize rails, 1" backed 3 piece slate, Exact Shot K-66 profile 100% gum rubber cushions, and high torque t-nut fasteners. It's also made to look great with the best-in-class rustic wood species and finishes along with distressed metal accents. Unique features are everywhere on this table.
Size
8-foot - 102.25" x 58.25" x 31.25" @ 737 lbs
Multiple Finishes Available
Leg Option
Angled post with stretcher
Table Construction
7" wide solid hardwood rails
All hardwood cabinet and legs
Exposed finger joint corners
K-66 profile 100% gum rubber cushions
High torque t-nut fasteners
Rail Sights
Metal
Pockets
Bi-Cast leather drop pocket
Slate
3 piece 1" backed